Seizing Every Moment with 'Graceland' Actor, Tom Schanley (I Am Entertainment Magazine Interview)
PR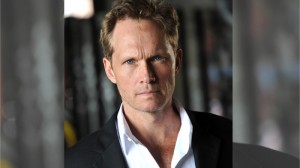 Photo credit: Bjoern Kommerell
Interview Published on I Am Entertainment Magazine website.
An acting career is a journey, not a race; and nobody knows that more than Tom Schanley. A 30 year overnight success, the 
Graceland
actor is proof that in show business perseverance leads to longevity. Here, we find out why it's important to value every opportunity that presents itself.
Please tell us where you're from and what inspired to pursue a career in acting?
I grew up in Manchester By the Sea, Massachusetts; 30 miles north of Boston. As for what inspired me…when I was around 13 years old I got involved in the local community theater. They did a musical every summer, and I got a little chorus-kid part. A few years later, when I was about 16 I did the same show, but landed a bigger part. It was then that I was talking to one of lead actresses who said, "Have you ever thought about being an actor?" At the time, I hadn't considered it because, acting was "fun", and a career was "work". But, after that I started thinking about combining the two. That was it! She inspired me, and the rest is history.
How did you wind up landing your current recurring role on the USA Network series, GRACELAND?
An audition. An actors life is more auditions than jobs, sometimes. The interesting thing here was, the role was listed as a one episode "guest star". It wasn't until after they offered it to me that I found out it was a recurring role. Always a nice surprise.
"Bottom line, if the material is good…do it! The rest will take care of itself."
Click here to see trailer of Tom in Graceland from USA Network
Tell us about your character, Cash Windgate, and what we can expect from him this season?
Cash Windgate…the name says it all right? Cash is one of 4 brothers. The family definitely has a backwoods, "Deliverance" kind of vibe. The story line takes place in the Florida Everglades. Cash Wingate is far and away the most sophisticated member of the family. We're drug dealers, pure and simple; and I use my authority to keep a tight lid in my little town.

What do you like the most being on the show?
I always like shooting on location. But I love the chance to take a character and develop it over time.
Are there any other projects you're currently working on, or will be releasing soon that we should know about?
Yes! I have a western due out at the end of this year or early 2016 called "HOT BATH AND A STIFF DRINK 2." I'm always working on something, but the latest and greatest are always posted on my social media pages.
What do you know now about the business side of acting that you wished you would have known earlier in your career?
Well, hindsight is always 20-20 of course, but I would tell the younger me "You never know where something great will come from". I was lucky when I was young. One of my first auditions landed me a regular role in the short lived TV series – THE YELLOW ROSE. After that, I was working a lot and turned down a couple of things that I probably shouldn't have. It wasn't out of cockiness, but that was the way careers were built in the 80's. You were always trying to get away from TV; you wanted to do film. Bottom line, if the material is good…do it! The rest will take care of itself.